IALP 2018 is one of the international conference focused on language processing held at Telkom University, Bandung. This conference, which was held on 15-18 November, was open to all public participants who had interest in language processing and its implementation in information technology.
The high interest in this international conference can be seen from the number of papers received. Based on the official website, the number of papers received was 110 papers.
In IALP 2018, conference participants were allowed to present the idea to present ideas related to the development of language processing. Besides, participants can also listen to interesting presentations from experts such as Professor Daniel Hirst and Professor Yukio Tono, Ph.D. who are indeed no strangers as experts in the field of language processing.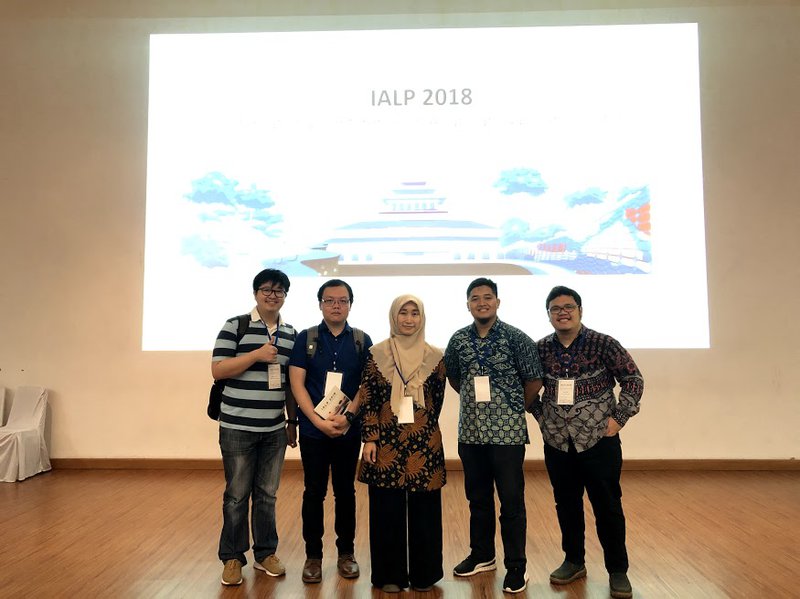 Prosa.ai as one of conference participant went extra miles to present 3 papers for IALP Conference 2018.
Those three papers submitted was entitled Relation Detection for Indonesian Language using Deep Neural Network–Support Vector Machine by Ramos Janoah and Ayu Purwarianti, Investigating Bi-LSTM and CRF with POS Tag Embedding for Indonesian Named Entity Tagger by Ayu Purwarianti and Devin Hoesen, dan Indonesia Hate Speech Detection using Deep Learning by Taufic Sutejo and Dessi Puji Lestari.
The submitted papers are expected not only to be part of IALP 2018, but it can also be used properly for the benefit of scientific development, especially in the field of language processing.