The International Conferences on Technology and Computer Science, ICEECS was held again in 2018. This International Event was held at Discovery Kartika Plaza Hotel, Bali, on November 13th, 2018.
In accordance with its primary objectives, ICEECS presents as a forum for scientists, engineers, and researchers to share the latest developments which occur in the world in one place. Through the conference, participants present interesting ideas and share with each other. The question and answer forum were opened after the participants finished the presentation.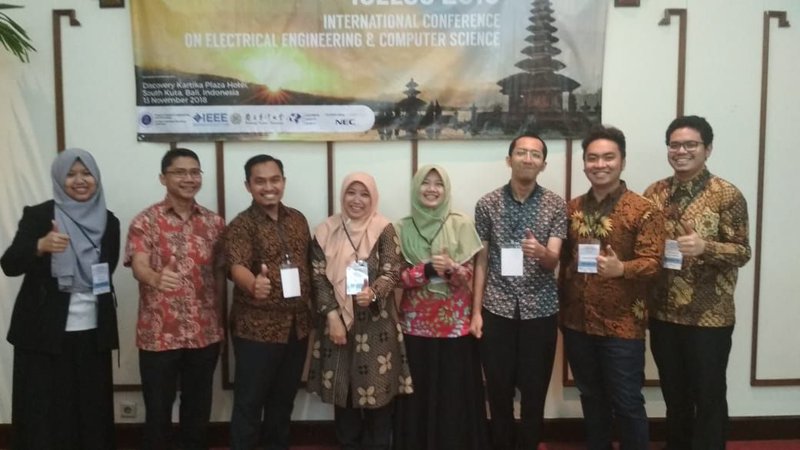 In the process, the participants shared in the forum by opening fascinating topics, as well as many things that might not have been discussed before.
Prosa.ai as one of the conference participants presented a topic about natural language processing (NLP). It was explained that NLP could be developed into various types of technology which proved to bring many advantages to life. The topic was presented with a paper entitled Dense Word Representation Utilization in Indonesian Dependency Parsing and Trust Simulation and Modeling Using Iterated Prisoner's Dilemma.
Not only that, Achmad Imam Kistijantoro, ST, M.Sc., Ph.D. or who is familiarly called Mr. Imam, member of Prosa.ai, also attended the ICEECS 2018 as a keynote speaker.
The ICEECS 2018 held by ITB and National University of Taiwan successfully opened a view on various technological developments which occur in the world.

Hopefully on ICEECS 2019, Prosa.ai can come back to share with the world!